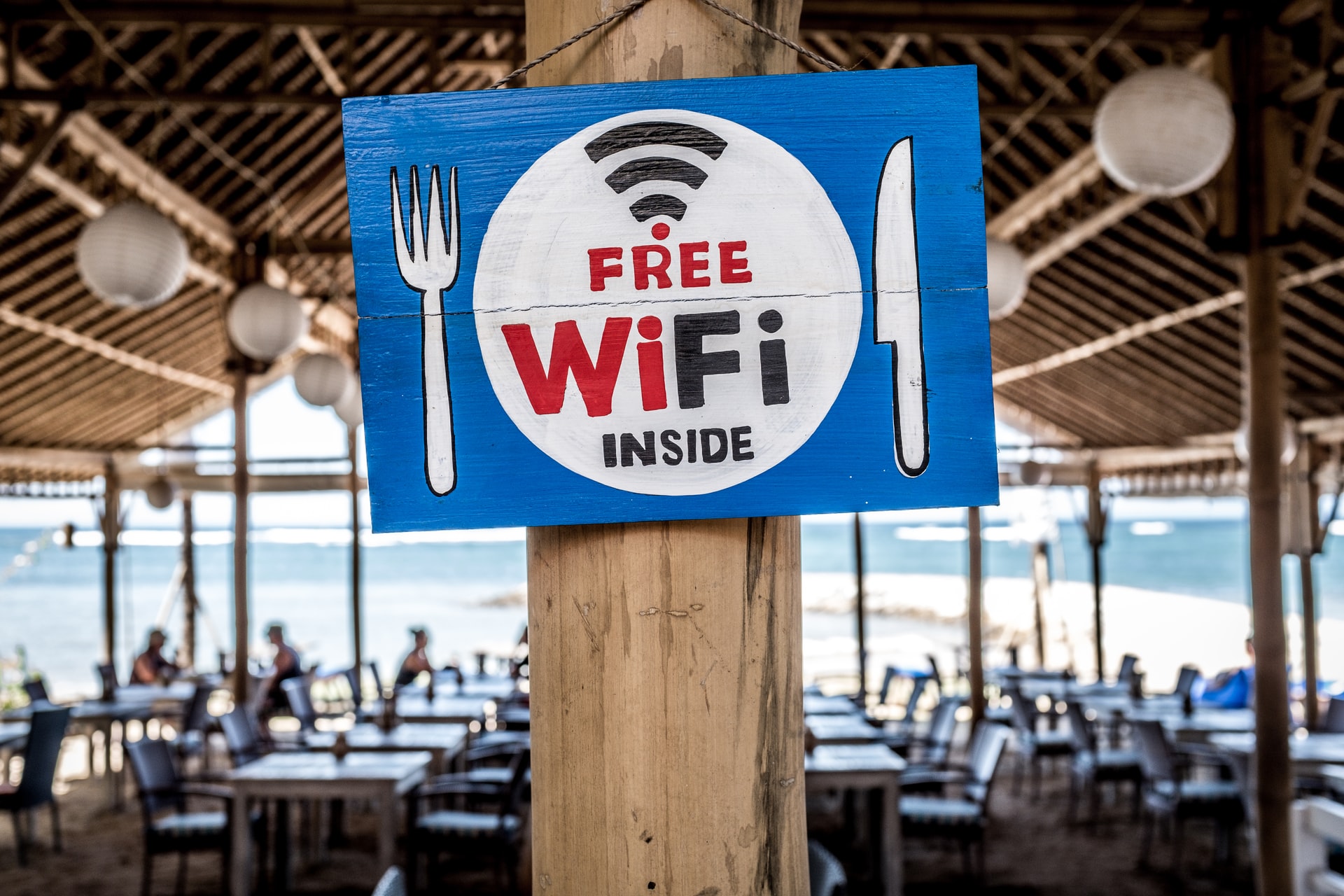 5 Reasons To Consider WiFi Portal Advertising
Kimberly Tan
WiFi has become a modern necessity for everyday people, thanks to the digital surge in recent times. This shift is driven by the fact that it's free (well, most of the time) and it connects us to the rest of the world. For business owners, there's no better time to advertise on WiFi portals than now.
Consumers crave connectivity, and we're not just referring to human touch. Besides WiFi, mobile data makes it possible for Malaysians to interact on their devices while on the go. Judging from the strong demand for high-speed Internet everywhere, WiFi should probably be part of the Maslow's Hierarchy of Needs, under the same category as water, food, and shelter.
While local eateries, retail stores, hotels, and even health clinics have started offering complimentary WiFi to their customers, not many business owners have taken advantage of its ability to reach the right crowd in a highly targeted way. Let's take a look at how your business can benefit from advertising on WiFi portal.
1. Generate Brand Awareness
Your brand message acts as a communication channel between your business and the audience you're targeting. It is conveyed by the content you present to them. Considering the sheer number of people connecting to complimentary WiFi, use it to your advantage by advertising on WiFi portals. Every time they are connected to the WiFi network, they would need to go through a landing page. Your ads will be the first thing they lay their eyes on, and the exposure helps in boosting your brand's awareness and recall.
2. Increase Engagement
The rapid growth of e-commerce over the last few years has transformed the way we shop. Furthermore, the ongoing pandemic has accelerated the change in shopping behaviours, as more brick-and-mortar retail establishments take their businesses online to appeal to tech-savvy consumers. Now, who doesn't love discounts? Back then, cut-out coupons are king. Bargain hunters combed through pages of newspapers and magazines to score good deals. These days, it's raining promo codes. How to convert visitors to customers? Entice them to take immediate action with exclusive discount codes via direct response ads on WiFi portals.
3. Achieve Accurate Targeting
Another great advantage of WiFi advertising is that it's location-based. This allows you to serve your ads to a highly targeted and precise segment of consumers depending on their location, and demographic profile. For instance, Mont Kiara is a hotspot for the expat community. Thus, your audience segment will mainly be foreign professionals. Knowing where your ads are displayed will give you the upper hand when it comes to planning the content of your ads.
4. Cost Effective
Not every company has deep pockets, so business owners would have to select the most cost-effective advertising channel(s) out there. With WiFi portal advertising, your ads will enjoy thousands of impressions a day. Plus, you don't have to worry about expensive creative development costs as producing static images, videos or GIFs are relatively cheap nowadays. All it takes is some creativity to stand out and make an impact.
5. Get Creative With Your Ads
Sometimes, words aren't enough to convey how amazing your product or service is. Still images can be visually-appealing if they're done right, but how do you stand out from the sea of online ads? With WiFi portal, you have the creative freedom to experiment and present your ads in various content formats like videos or GIFs. Moreover, visual content aids in knowledge retention and keeps your brand top of mind, long after they have looked away.
BONUS: GoodyReach, a WiFi advertising portal has conducted a case study on the effectiveness of WiFi portal advertising on several ad campaigns from their clients.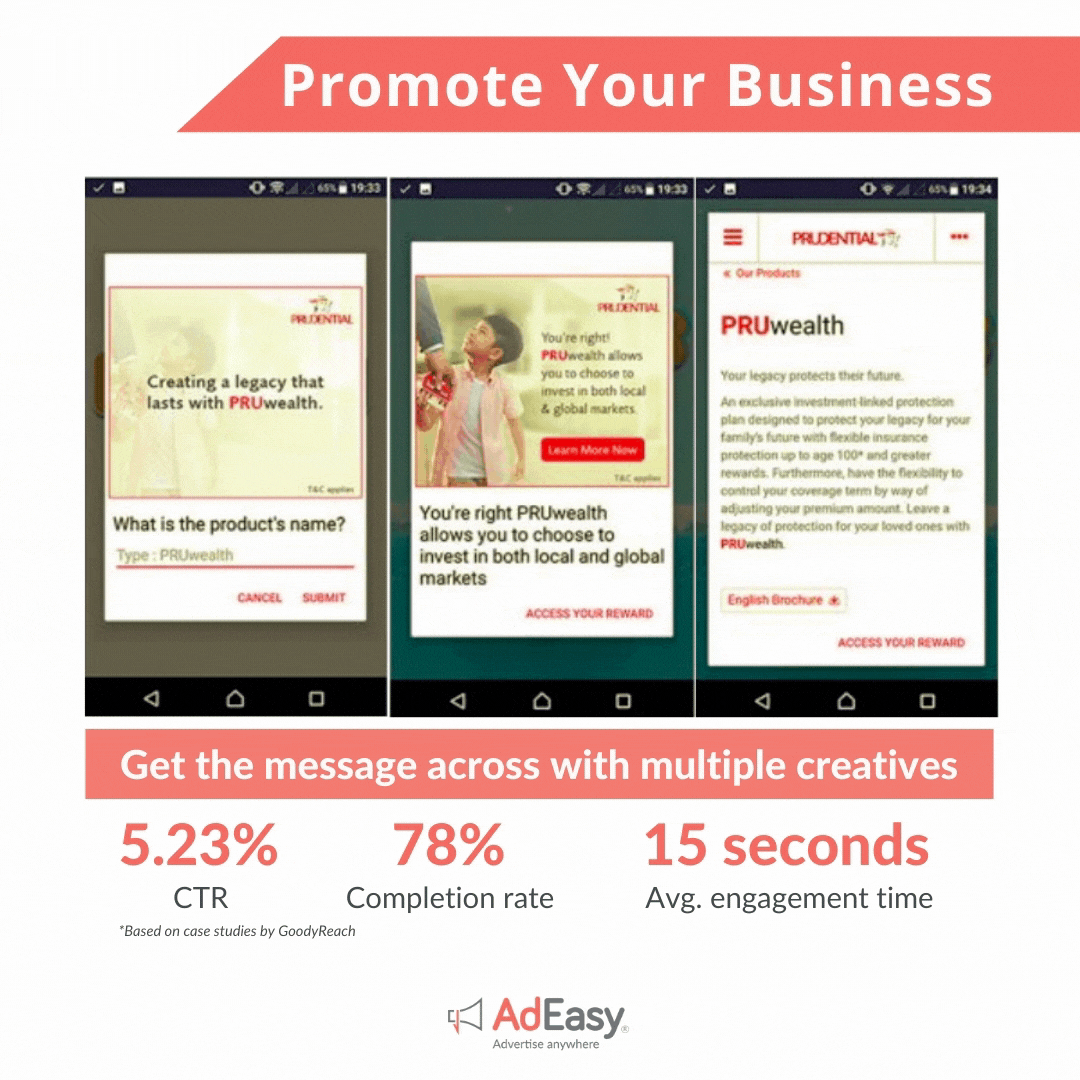 With the right strategies, WiFi can potentially become a powerful advertising and data tool. Keen on advertising via WiFi portal for your next ad campaign? Book your online ad space effortlessly on AdEasy!