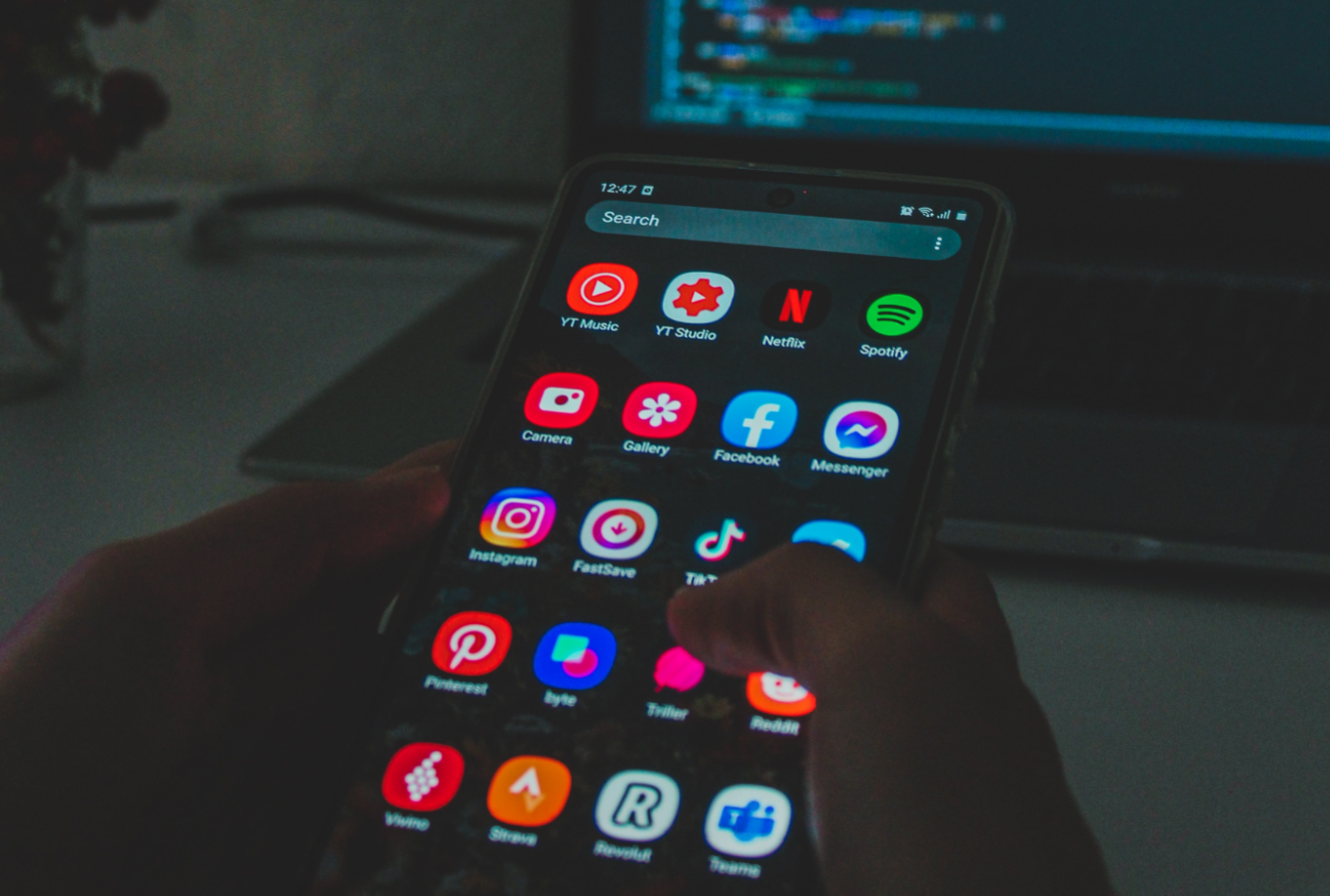 How To Engage With Gen Z Via Social Media
Elysia Yam
From sharing news to viral content, social media has become a powerful tool of communication. However, the emergence of Generation Z aka Gen Z is set to change the way marketers use social media to reach out to these future trendsetters.
Let me bring you up to speed. Gen Z refers to individuals who were born between 1997 and 2012, including yours truly. The second generation of digital natives after millennials, we grew up with tech. In other words, we are plugged into the digital world. Gen Z is more open to embracing new tech advances because we rely on them in various aspects of our daily lives. I know what you're wondering – and yes, we're very active on social media.
More than just an endless source for meme-ingful content, Gen Z uses social media platforms to keep up with the latest news globally, promote social movements, and do extensive research before making big purchases. Social media marketing is nothing new, but businesses should take note of the generational differences in media consumption. With unlimited access to information online, the one-size-fits-all strategy doesn't cut it anymore.
Want to know how to engage us Gen Z on social media? Keep reading.
1. More Diverse and Inclusive Content
For years, beauty and fashion ads have been featuring fair-skinned models. Even when marketers attempted to diversify by including darker-skinned models, chances are their skin would be heavily edited to appear lighter, instead of accentuating the beauty of their skin colour. Well, those days are gone. Gen Z is all about keeping it real, and these influential consumers value diversity and inclusion in advertisements. Research showed that 77% of them have a positive perception towards brands that advocate equality on social media, whereas 71% of Gen Z wanted to see more racial diversity in ads.
Of course, this doesn't warrant brands to post content for the sake of clout-chasing. 88rising, an American media company made a gaffe when they posted a yellow square in an erroneous attempt to express solidarity with the Asian-American community after the Atlanta spa shootings in March 2021. For those who are unaware, "yellow" is viewed as a commonly-used racial slur against Asians. The key takeaway: understand the reasons why certain social movements exist, and how they're aligned with your brand's values before taking a stand.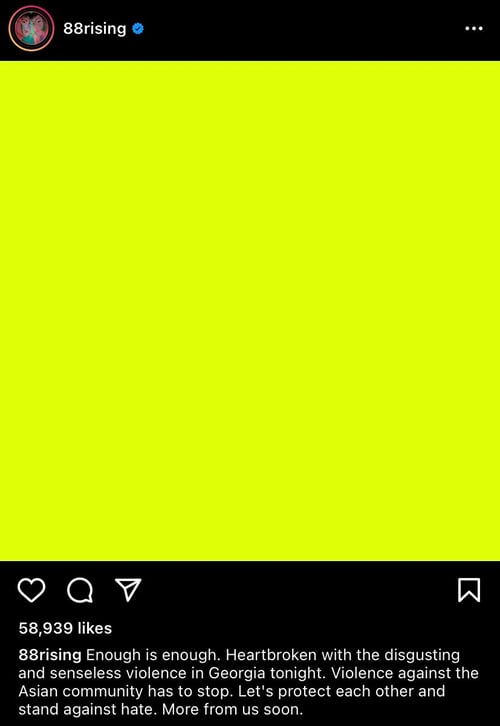 Source: @GenePark on Instagram
2. Humanise Your Brand
Brand aesthetics and celebrity endorsements are not enough to draw Gen Z audience to your product or service. It seems like a no-brainer to hire trending celebs to promote your goods. Bear in mind that they are paid handsomely, thus the endorsement authenticity can be lost. Besides, these famous faces don't work for your brand. The people behind your brand do, making them the best ambassadors for your business.
Here's the plain truth: people respond to people. When your target audience sees visuals featuring everyday folks (aka your employees) on social media, it helps in creating a positive perception and emotional engagement towards your brand. Frankly, we enjoy getting sneak peeks on how a company runs and the people behind it. The openness makes your brand more relatable to us. Gen Z also takes a brand's core values into account before making purchase decisions.
3. Keep It Simple And Straight To The Point
While long-form content works for blogs, the same can't be said for social media platforms. Today's audience, particularly Gen Z, favours bite-sized content as they're easier to digest. That's why visual content sites like Instagram and TikTok gained popularity among the younger crowd. How to engage Gen Z on social media? Stay in the know on content trends, and simplify your brand message by keeping it short, being less hard sell and more conversational.
4. Don't Be Afraid To Have Fun
Memes are a fun way to convey culturally-relevant ideas on social media. They encompass our thoughts and emotions in simple images. Memes can be a boon to your brand if they're used right (without contradicting your brand voice), or a bane if they don't hit the mark. Cross-brand banters also keep your social media abuzz, while increasing the participating brands' reach and exposure. Tread with caution though - there's a fine line between playful exchanges and downright bullying.
Take this Malaysian fast food banter, for example. Back in 2019, Domino's Pizza Malaysia poked fun at rival pizza chain, Pizza Hut Malaysia's Google search result which included a hilarious typo. Nando's Malaysia was also roped in to mediate the situation.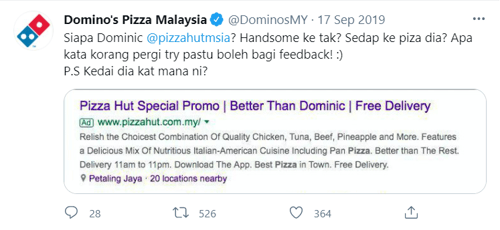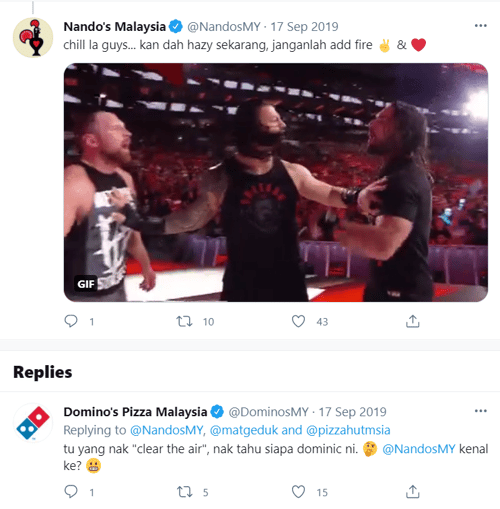 Source: @DominosMY on Instagram
In addition to the points above, you'll have to consider social media algorithms, too. It will take a whole lot of experimenting to create the winning formula for social media marketing. Good luck and let's get this bread!