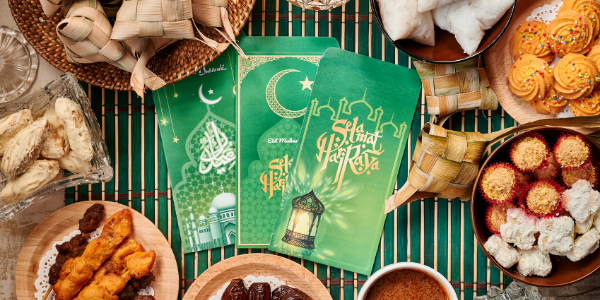 Raya Ads We Can't Get Enough Of
Kimberly Tan
As Ramadan is coming to an end, Syawal beckons. Our Muslim teammates recount their favourite Raya ads, and how they are embracing a different kind of Hari Raya this year amidst the new normal.
That's right. Malaysia has been placed under yet another Movement Control Order aka MCO 3.0, as the Covid-19 spread is not showing signs of slowing down. Feeling a sense of déjà vu? You're not alone. Muslims in Malaysia have experienced a different Hari Raya first-hand last year, and 2021 will be no different. Then again, living in a country where various cultural festivals are celebrated annually by all means the "new Raya" will still be celebrated in the best way possible, despite the less-than-perfect circumstances.
Beyond the delicious Raya delicacies, new outfits, and duit raya, the heart of the celebration stays the same – seek forgiveness, share joy, and help those who are less fortunate. In the spirit of Hari Raya, I got my teammates at AdEasy to share their favourite Raya advertisements and how they will be tweaking their Raya plans.
1. Setia 2021: Tradisi Di Hati, Setia Di Sisi
Ammar, Web Developer
"Ready-made meals may offer convenience in many ways, but nothing beats cooking Raya dishes from scratch – especially with your loved ones. Use this golden opportunity to spend quality time with them while you still can."
Must-have Raya food:
"Ketupat, lemang, and rendang ayam/daging."
2021 Raya plans:
"2021 marks the second year I would not be celebrating Hari Raya with my parents since the Covid-19 pandemic hit. To get in the mood for Raya, my wife and I will be decorating our home and cook some Raya dishes to be shared with our neighbours."
2. Tenaga Nasional Berhad (TNB) 2018: Rumah Epik Fantastik
Haikhal, Junior Frontend Developer
"This ad reminds me of my childhood. It depicts how chaotic it can be when my household receives an endless stream of visitors during Hari Raya. I secretly loathe it back then. Despite that, it also portrays how Raya celebration is more meaningful when EVERYONE is around."
Must-have Raya food:
"My favourite combo: Rendang ayam or daging + lemang!"
2021 Raya plans:
"This year will be the first time in my life that I'm away from my family for Hari Raya, so it doesn't feel as festive. :( Circumstances like these really make us appreciate our family more and not take things for granted. For me, it's going to be a virtual celebration, where I'll be watching them eating all the scrumptious Raya food without me!"
3. TNB 2019 - Konvoi Epik Fantastik
Amalina, QA Engineer
"My mother's side of the family is huge (she has 11 siblings!). I have fond memories of travelling in a convoy. We often go on road trips together as one big family during pre-Covid-19 days. Also, my grandmother is blessed with many grandchildren and great-grandchildren now!"
Must-have Raya food:
"Rendang daging, rendang ayam, nasi impit, and honey cornflakes cookies."
2021 Raya plans:
"My husband and I are both from Kedah, and this is our second year away from our hometowns for Raya. My son was born last year, and he has yet to experience the whole "Raya in kampung" atmosphere that I really love. This year's celebration will be low-key, where I'll be preparing Raya delicacies for my family. No house visits and open houses for us, as we want to stay safe for the sake of our young child."
This year's Hari Raya celebration will be subdued for many. However, the joy shall not be diminished. The technological advancement in communication has enabled us to stay connected with our loved ones, no matter where we are. Can't travel back to your hometown? Your family and friends are just a video call away.
Selamat Hari Raya Aidilfitri from all of us at AdEasy!